Roof Replacement
If your roof is beyond repair and needs to be replaced we are able to re-new it at a very economical price.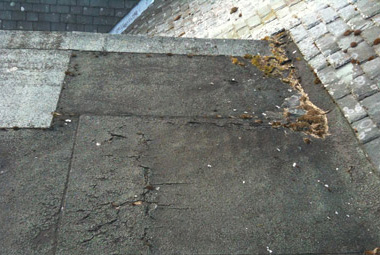 We can offer slate or tile roofs depending on your requirements.
The Type and colour of the tiles can enhance or spoil the appearance of the house. If you live in a terrace or semi-detached property, consider the covering of the neighbouring roof, which can
affect the overall appearance of your roof. We work closely with our clients to ensure that they are fully satisfied with the type ,colour and profile of the of tile to be used, various samples can be provided, for our clients to discuss prior to commencing works.
Planning permission is not required for roof replacements unless the building is a listed property or you live in a conservation area, we can also give you help and advice with these matters if this is the case.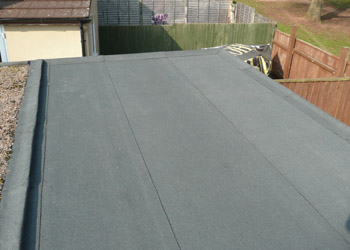 Our services include:
. New Roof Installation
. New Flat Roof Installation
. Tiling & Slating
. Commercial Roofing
. Industrial Roofing
Repairs
Most roofs need maintaining from time to time: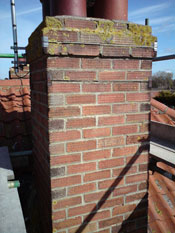 Our services include:
. Roof Repairs
. Re-Pointing
. Flat roof Repairs
. Chimney Repairs
. Emergency Repairs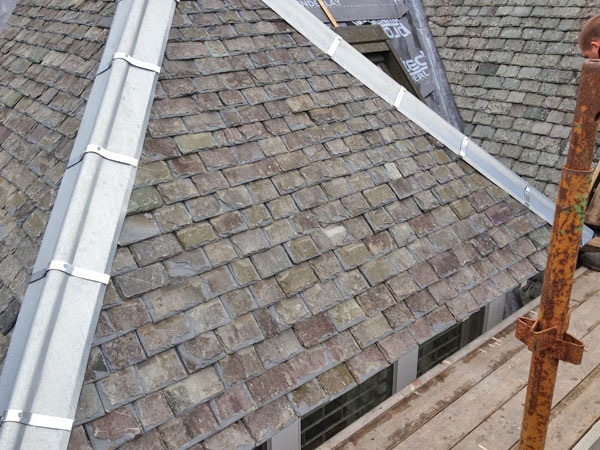 If you would like to receive a free no obligation quote please either call us on 01592 592085 or 07702122825 or
submit your details via the quick quote form.
We look forward to being of service.
Flat Roofing
S. Douglas roofing specialise in flat roof systems. There are a number of options for your flat roof, we can offer solutions for you to choose from depending on your budget and construction of your property. In some cases we can also offer conversion from flat roofing to pitch roofing.
TORCH ON ROOFING/BUILT UP FLAT ROOFS
Torch On Roofing consists of two layers of Modified Bitumen Membrane. The underlay is 2mm thick and the top coat is 4.5 mm thick with a granular (Mineral) finish. Using this method the top surface of the base sheet and the bottom face of the cap sheet has a thermo fusible plastic surface. Both layers are joined together by heating the surface with a propane torch.

SINGLE PLY ROOFING SYSTEMS INCLUDES
- FIRESTONE EPDM RUBBER ROOFING SYSTEM
- REPHANOL FK
- ENVIROTECH EP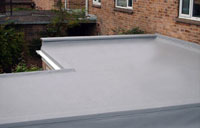 EPDM rubber membrane is designed for installation on flat and low slope commercial, industrial and residential roofing applications. Thanks to Firestone's proven seamless technology, this product provides a solution for even the most challenging roofs.
GRP FIBREGLASS
Glass Reinforced Plastic (Fibreglass) is extremely tough and durable . The main advantage with GRP is that it's seamless and joint less. If you choose to install a fibreglass roof then you can be guaranteed no leaks, no rotting, non slip and it's easy to clean and maintain.
. ACRYLIC BASED ROOFING SYSTEM
Cromapol is a one component, UV stable, solvent based multi-purpose roof coating membrane. It is manufactured with fibre reinforcement providing Waterproof Protection of: Flat and Pitched Roofs, Corrugated Asbestos, Roof lights, Flashings, Roofing Felt, Gutters, Slate, Concrete, Lead, Glasshouses, and metal.
We provide a range of cost effective systems and products for new build or refurbishment with guaranteed quality.
Guttering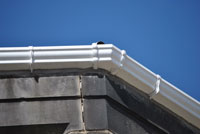 The guttering around your home plays a major part in keeping your property protected from water damage, leaking gutters can cause expensive repair bills. Its easy to put off cleaning, replacing or repairing guttering. If they are shallow or blocked this can cause major damp and water damage to your home.
Your roof gutter helps to reduce erosion, prevents leaks, and protects painted or stained surfaces.
Repairing guttering is not always the best solution in some cases we recommend installation of hardwearing Upvc guttering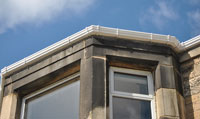 We can supply and fit the following systems, square, half round, oge guttering systems deep flow, in white, black , brown or grey.
Sofits & Fascias
Fascias
Your roof Fascia is the long ,straight boards that run along the lower edge of the roof.
The roof Fascia is used to support the bottom row of tiles and carry the guttering.
We supply and install a high quality range of PVCu Fascia's and bargeboards enabling you to carry out the following:
. Replace degraded timber Fascia's
. Over cap existing sound Fascia's
. Use colour to co-ordinate with windows and doors
. Create individual and traditional roof styles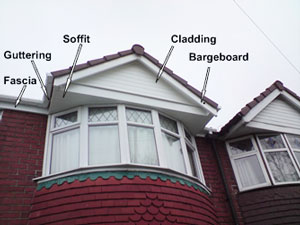 Soffits
Soffits support Fascia's and provide ventilation to the roof, without ventilation condensation can form and increase the risk of timber decay.
We can supply and install flat and fluted uPVC Soffits, along with cladding in a range of colours and various venting systems.